The mezzanine of ceramic techniques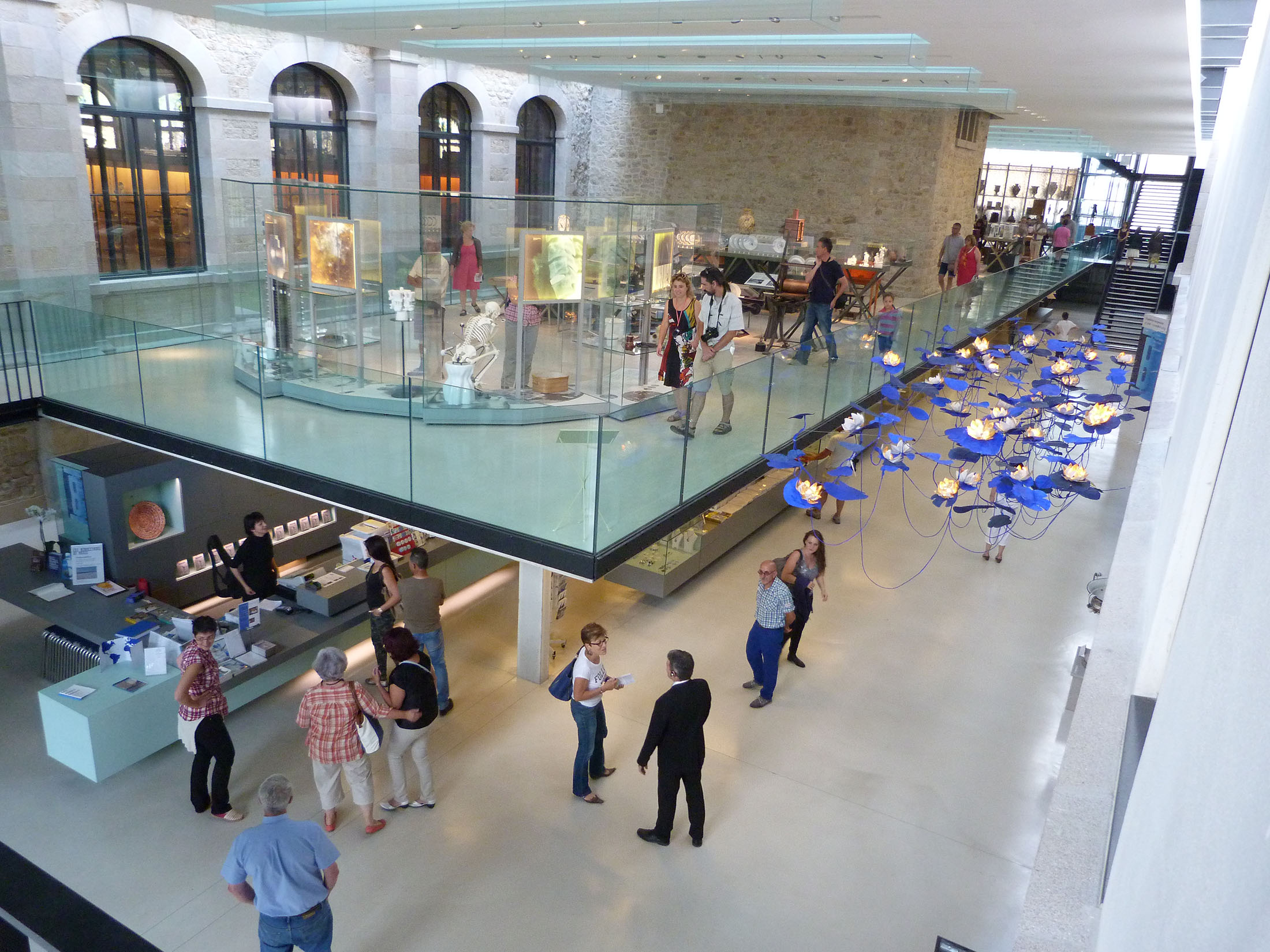 The mezzanine of ceramic techniques is the starting and ending point of the museum visit. Situated in the modern extension designed by Boris Podrecca, it sits between the historical museum and the former School of Decorative Arts, with views over both spaces. This highly educational gallery explores the techniques employed in the ceramic arts and the steps involved in making porcelain. As an introduction, a monumental showcase in the shape of a porcelain kiln explains the different families of ceramics alongside pieces in terracotta, faience, stoneware and porcelain, models of a kiln and setting tools explain the firing processes.
The development of kaolinite porcelain in France is due to the richness of the Limousin subsoil. A section of the display is devoted to the extraction and treatment of the raw materials, in particular the mining in Saint-Yrieix-la-Perche. The preparation of the paste is illustrated by models and machines (ball mill, pebble mill, filter press and pugmill). The manufacturing techniques are then presented. The mechanisation and fine-tuning production tools played a crucial role in Limoges, such as the "plate calibration machine" invented by Paul Faure in the 1860s. The old machines and tools on display have a worn veneer, which has deliberately been preserved, as all these objects were donated to the museum for its collections by Limoges manufactories. The technical section also attempts to highlight the expertise involved in making porcelain, further evidence of the virtuosity of the works on display. Porcelain techniques require a long apprenticeship before they can be truly mastered. The skills involved in each stage (turning, jiggering, decorating, firing etc.) are presented through objects which bear the marks of their manufacturer. A large space is also dedicated to the artists who, over the centuries, have used their talents to create Limoges porcelain.
The last section focuses on ceramic techniques, which have industrial uses in sectors as varied as medicine or aeronautics. The museum has been interested in technical objects since the 19th century: the utilitarian Doulton's stoneware, designed for industrial use, was added to the inventory in 1868. In 1901, the engineer René Frugier donated a large amount of aluminite fired porcelain (laboratory capsules, funnels, saucepans etc.). Faithful to this tradition, the museum continues to form partnerships with research laboratories and cutting-edge businesses in Ester Technopole, a business park that is home to engineering schools and hi-tech companies. Through these partnerships, the physical properties of ceramic techniques are presented to the public through some very varied objects, such as scissors, filters, medical prostheses, satellite mirrors…